Höghöjdsarbete Göteborg
Välkommen till Ropeteam AB. Vi erbjuder höghöjdsarbete i Göteborg.
Ropeteam AB – här har vi många års erfarenhet av arbeten på höga höjder. Metoden vi använder är Rope access, då vi klättrar i rep. Vi kommer åt svåråtkomliga platser och vi tar uppdrag oavsett hur hög höjd det är frågan om. Vi tar med oss alla verktyg och den utrustning som krävs för att utföra arbetet. En mycket bra lösning när andra metoder skulle kosta mycket pengar och vara betydligt mer krävande. Vi är medlemmar i Branschföreningen för Svenskt Reparbete.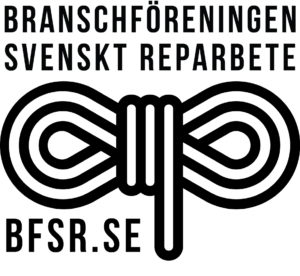 Vi som arbetar på Ropeteam AB är fasadklättrare som är kvalificerade till att utföra uppdrag via Rope access. Vi är det perfekta valet av företag för alla som behöver hjälp med till exempel underhåll av fastigheter på hög höjd. Med vår hjälp blir omöjliga uppdrag möjliga!
Vi är verksamma i Göteborg med omnejd.
Besök hemsidan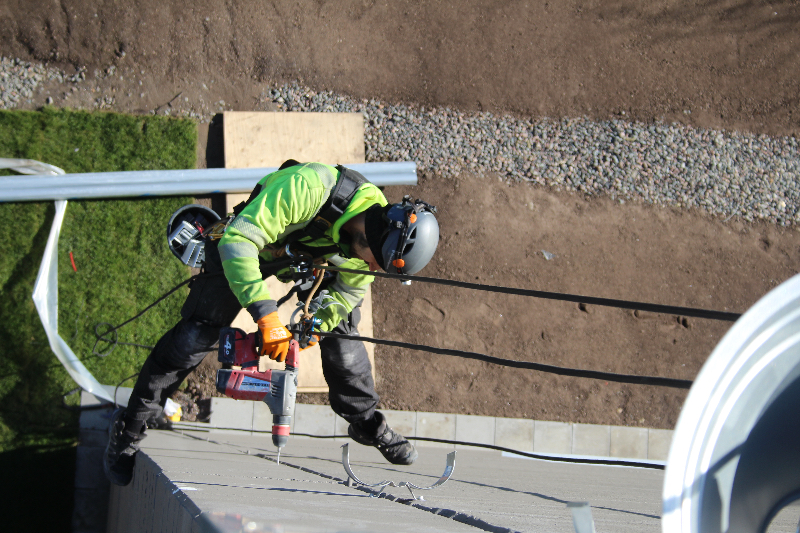 Säkerheten kommer alltid i främsta rummet. Både för vår skull och för våra kunders skull. Vi är certifierade och är godkända enligt Arbetsmiljöverkets krav.
När andra metoder, som till exempel en skylift ger klimatavtryck, så blir det ingen miljöpåverkan när vi klättrar i rep. Med andra ord ett bra alternativ för miljön.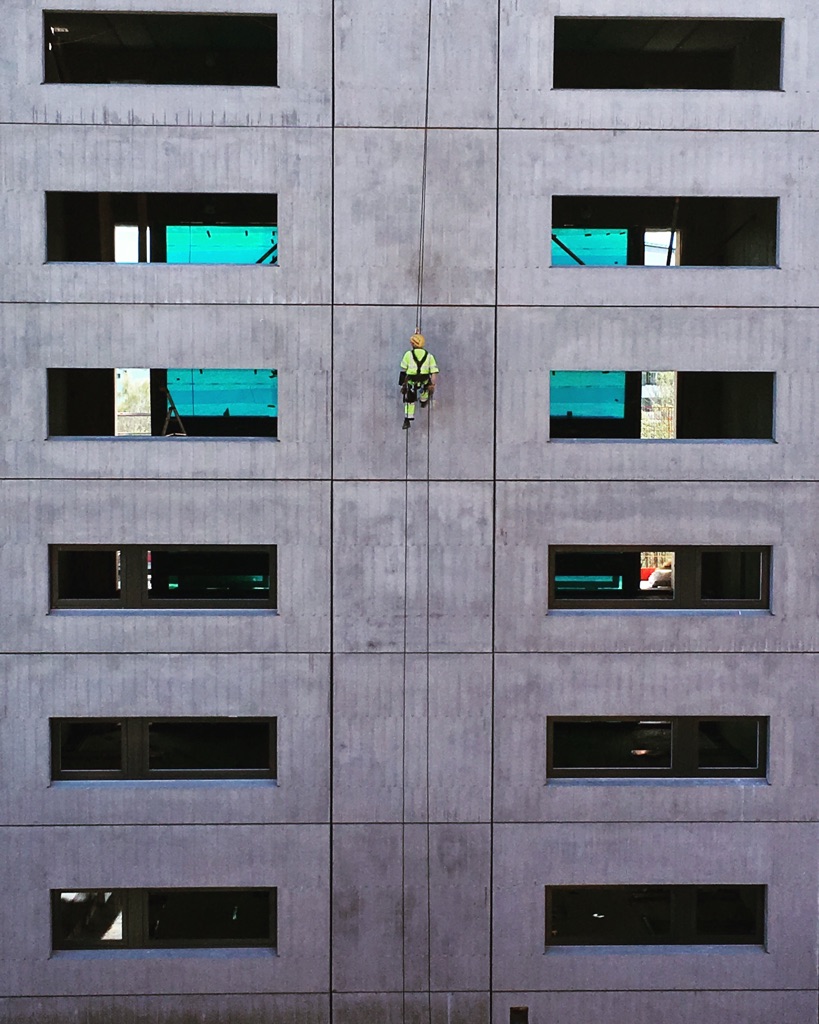 Vad vi erbjuder för tjänster
Höghöjdsarbete Göteborg
Rope access är billigare än användning av skylift och inga byggnadsställningar står i vägen. Boende, näringsidkare och trafik påverkas i det stora hela taget inte. Med våra tjänster så vänder vi oss både till företagare och fastighetsägare som kan vara både bostadsrättsföreningar och privata eller kommunala hyresvärdar, med flera.
Inspektion/underhåll
Vi tar oss an alla möjliga uppdrag. Alltifrån kontroller av höga byggnader, broar eller betongkonstruktioner till diverse underhållsarbeten på höga höjder.
Vanliga uppdrag
fasadarbeten
fönsterputs
underhåll
inspektioner
montagearbeten.
Om du är intresserad av att anlita oss, så kontakta oss för en kostnadsfri offert.
This error message is only visible to WordPress admins
There has been a problem with your Instagram Feed.
Om du har några frågor eller funderingar så kan du kontakta oss på följande sätt:
Ropeteam AB
Brunstorpsvägen 51, 423 70 Säve
Pelle: +46 73-367 94 02
Andrew: +46 70-954 75 78
Ropeteam AB är ett företag som erbjuder hjälp när det kommer till arbeten inom höghöjdsarbete i Göteborg med omnejd. Vi har expertisen som krävs för att göra ett bra jobb och där säkerheten alltid är i centrum. Välkommen!